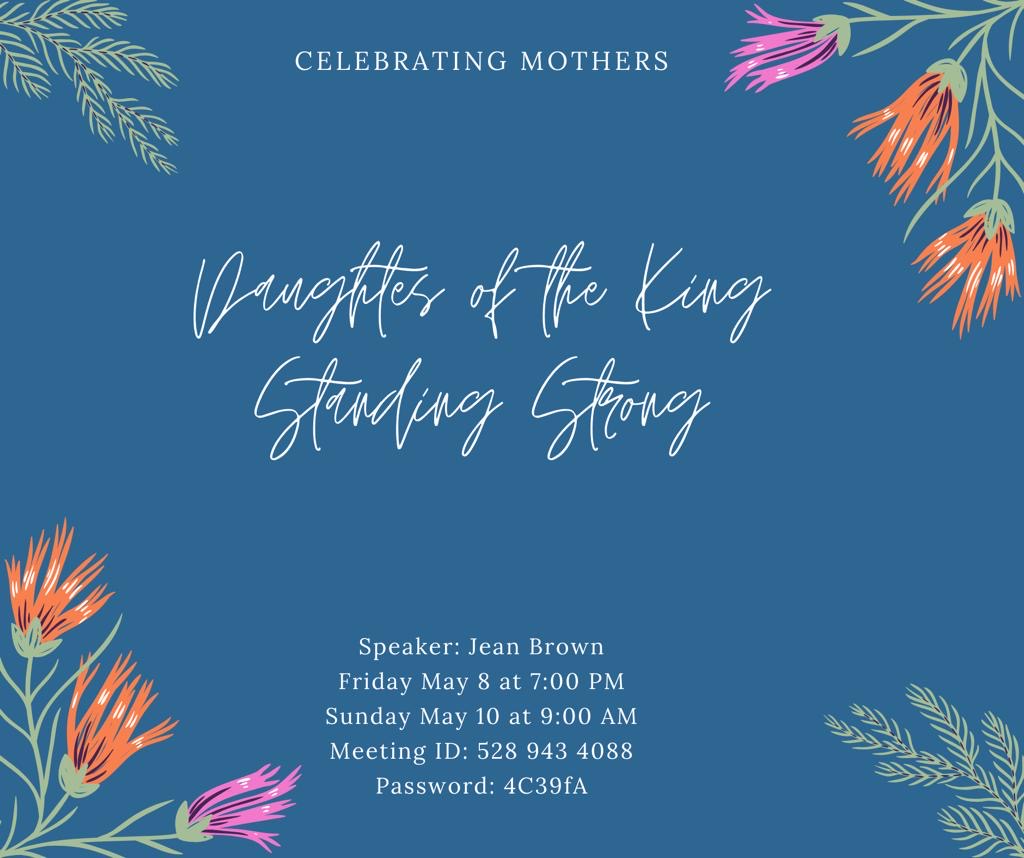 Come join us as we celebrate our mothers this weekend!

The NJ Conference has a special program with Jean Brown as the speaker, on Friday at 7 pm and Sunday at 9 am.

Daughters of the King – Standing Strong

Join Zoom
Meeting ID: 528 943 4088
Password: 4C39fA

Please reach out to Barbara Delaney with any questions.