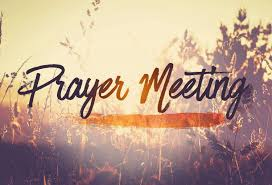 Join us for our weekly Wednesday Prayer Meeting at 7:30 pm!
To join the meeting dial +1 (816) 425-1627‬, followed by PIN 826 808 860 #.
Please remember to mute your line when you are not speaking, and to unmute using *6 on your phone.
Don't forget you can share your prayer requests and praises online.
For any questions please contact our Head Elder, Joel Medina.